Naylor Denlok Jacking Pipe supply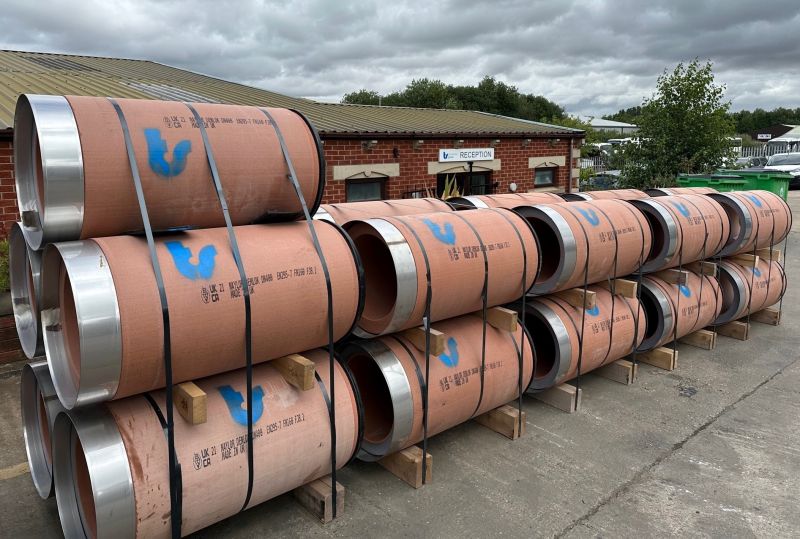 CPDA member Naylor manufactures the Denlok range of Vitrified Clay jacking pipes to BS EN295-7 standards; these are distributed in the UK and Ireland via Trenchless Solutions, who provide a comprehensive sales and technical support service.
Trenchless recently supplied the DN400 x 1 metre Denlok NS vitrified clay jacking pipe pictured here.
Vitrified Clay is an excellent material for trenchless installation, with the benefits of Naylor Denlok including:
·        High-axial strength for jacking force assurance
·        High crushing strength for load bearing capability
·        Smooth wall surface for minimal frictional resistance
·        Excellent chemical resistance against domestic, industrial, and chemical effluents
·        Flexible joint system for angular deflection and shear load with no impact on seal performance
Denlok is supplied with an integrated coupling which is in line with the external pipe diameter; pipes are available in one and two metre lengths, depending on the diameter required, and in diameters ranging from 150mm to 600mm.