Clay Pipe Characteristics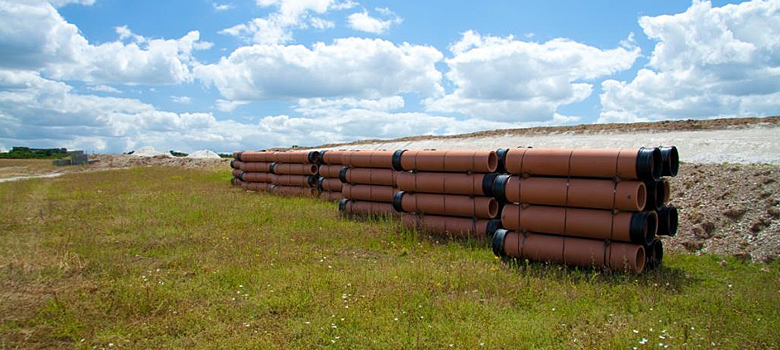 The exceptional attributes of vitrified clay pipes mean that their performance in use works to protect the environment in a number of ways.
Their inherent strength reduces the risk of accidental damage through handling when being laid, disturbance during works subsequent to installation, or as a result of unexpected imposed loads such as abnormal traffic loads.
Pipe impermeability reduces the risk of effluent accidentally leaking into the surrounding soil, whilst the resistance of vitrified clay to chemical attack makes it a safe conduit for virtually all chemicals and a natural choice where particularly aggressive ground conditions are encountered. This is a growing area of importance given the increasing re-use of, for example, former industrial land, which may contain aggressive chemicals such as sulphates, toluene extractable materials, polyaromatic hydrocarbons and ammonia.
The installation characteristics of pipe systems are rarely assessed from an environmental viewpoint but here again clay can offer benefits. The ability to use shorter pipe lengths still with guaranteed joint performance can mean that working practices will frequently result in trenches being open for only short periods.
Trenchless installation techniques have been developed for use with a wide range of pipe sizes. These minimise disruption and allow the normal use of land and facilities both over the pipeline and in the vicinity of the project with a massive reduction in environmental impact.
How do clay pipes systems compare economically?
The exceptional longevity of clay pipe systems mean that in the long run the cost performance of a clay system is incomparable, with considerably lower maintenance and repair costs over the life of the pipeline. But even in the short-term, a clay pipe system may be highly cost effective. The benefits of clay drainage for the installer include;
the pipe strength which means that a clay pipe does not require surrounding in granular material, resulting in large savings
having less spoil to remove from site due to less bedding – so no extra charges
competitive pricing of fittings