Hepworth Clay increase team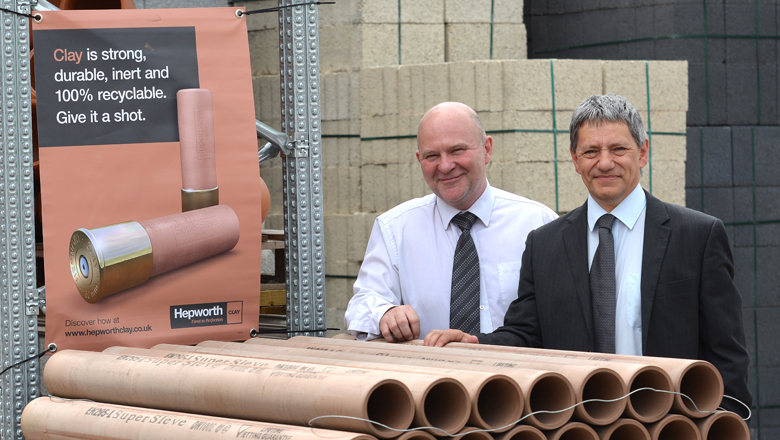 Hepworth Clay has announced the appointment of two new Clay Sales Managers – Dave Sanders and Andy Nichols – who will play a key role in driving sales growth to the company's clay business.
As part of the company's Clay Reignite campaign, both will be responsible for providing a primary focus on clay products in order to maximize clay sales opportunities. Working primarily in the Midlands and South East of England, Dave and Andy will work alongside Clay Sales Manager Adrian Long and report directly into Divisional Sales Manager Peter Whitehead.
"Dave and Andy bring a strong set of skills and talents to our growing clay sales team," said Paul Wydell, Product Group Manager at Wavin. "With these two appointments we are looking to continue the momentum in our clay division by building upon the success achieved over the last few years."
Dave Sanders, who lives in Nuneaton with his wife and young family, has extensive experience from his sales and business development background in the drainage and steel industries. Based in Peterborough. Andy Nichols' expertise lies in his considerable sales and specification experience – which will also prove crucial in the growth of Wavin's clay operations.