DENLOK REVAMP GUARANTEES FUTURE AVAILABILITY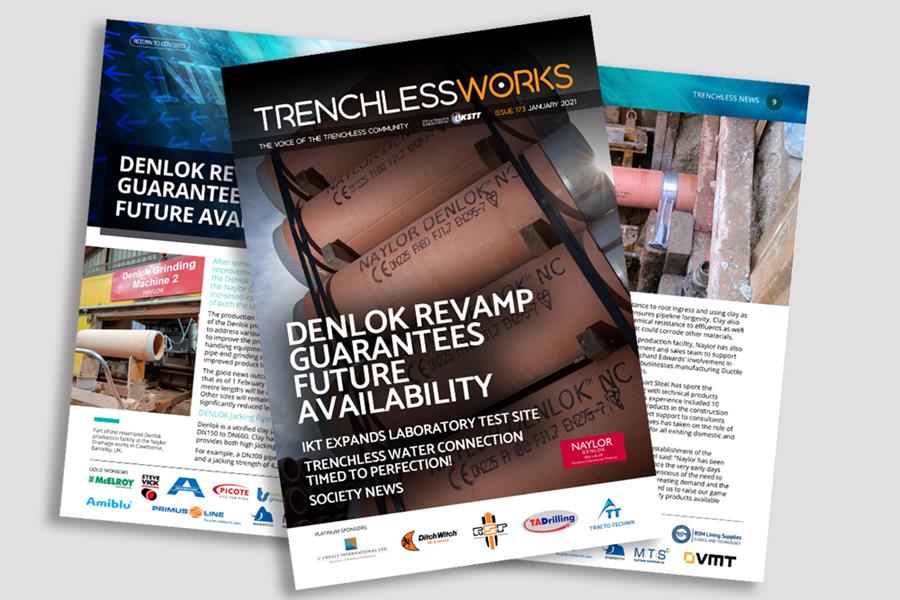 After some 12 months of intensive engineering improvements involving significant cash investment, the Denlok Clay jacking pipe manufacturing facility at the CPDA Member Naylor Drainage Cawthorne site in Barnsley, UK has increased its capacity 3-fold to ensure the requirements of both the UK and Export markets can be fully satisfied.
The production facility revamp was undertaken after a full review of the Denlok production process and the investment was made to address various capacity constraints. Capital investments
to improve the process included the installation of improved handling equipment, modernisation and refurbishment of pipe-end grinding machines, new coupling fitting machinery and improved product testing.
The good news outcome for No-Dig installation contractors is that as of 1 February 2021, DN150 to DN300 Denlok pipes in 1 metre lengths will be consistently available directly from stock. Other sizes will remain on a 'made-to-order' basis but with significantly reduced lead-times.
The full article featured in Trenchless Works can be viewed here.