CPDA members given tour of W T Knowles & Sons Limited site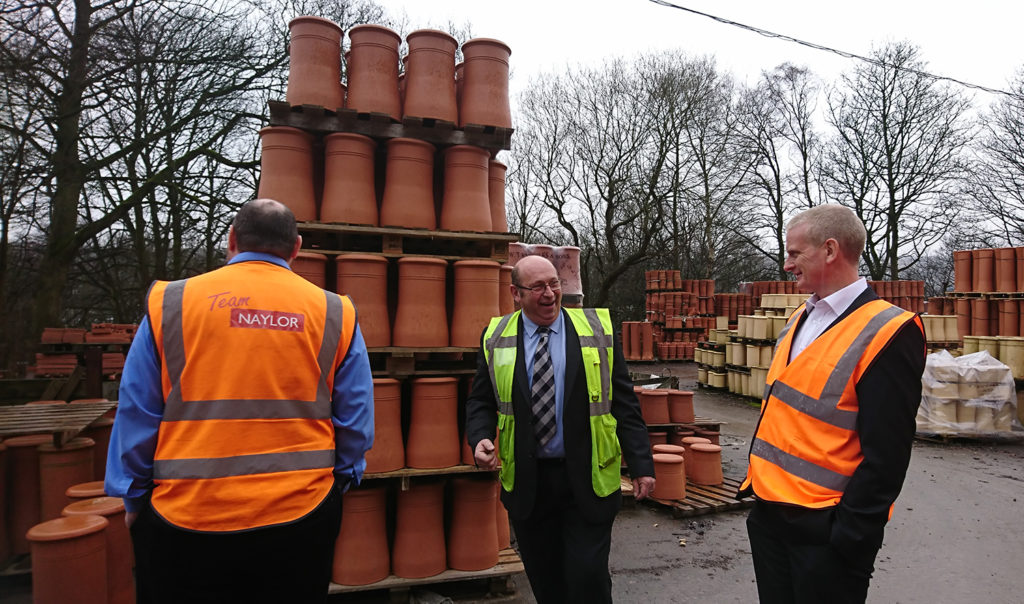 CPDA member
W T Knowles & Sons Limited
hosted a visit of fellow CPDA members to their factory in Elland which included a tour of the site and detailed explanations about the traditional processes involved to make the clay products.
W T Knowles & Sons Limited has been manufacturing and supplying an extensive range of clay chimney pots and cowls since 1906 and is still owned and managed by the 4th generation family.
Based in Elland in West Yorkshire, the Company remains one of the few UK clay pot manufacturers supplying an unrivalled and comprehensive range of clay chimney pots to the UK housing market through building and roofing merchants nationwide.
Despite being in business for over 100 years, many of the traditional manufacturing processes have been maintained, including salt-glazing. W T Knowles remains the only manufacturer of salt glazed chimney pots in the UK and also has the widest selection of inserts for existing chimneys and redundant flues, available in both glazed and unglazed finish.
"It's like going back in time walking through the factory and fascinating to watch Martin's team at work" commented Damon Harvie of Naylor Industries.