CPDA attend the bi annual CEN / TC 165 Wastewater Engineering meeting
Paul Wydell of Hepworth Clay represented CPDA at the bi annual CEN / TC 165 Wastewater Engineering meeting in plenary session.
The meeting location which rotates to be hosted by different European standardisation organisations was held by the Cyprus Organisation for Standardisation.
The purpose of the plenary meeting was to give and receive updates from all the different European working groups so that all members have the opportunity to ask questions to clarify the intended direction of International Standards, providing an opportunity to network and in the influencing and shaping of international standards.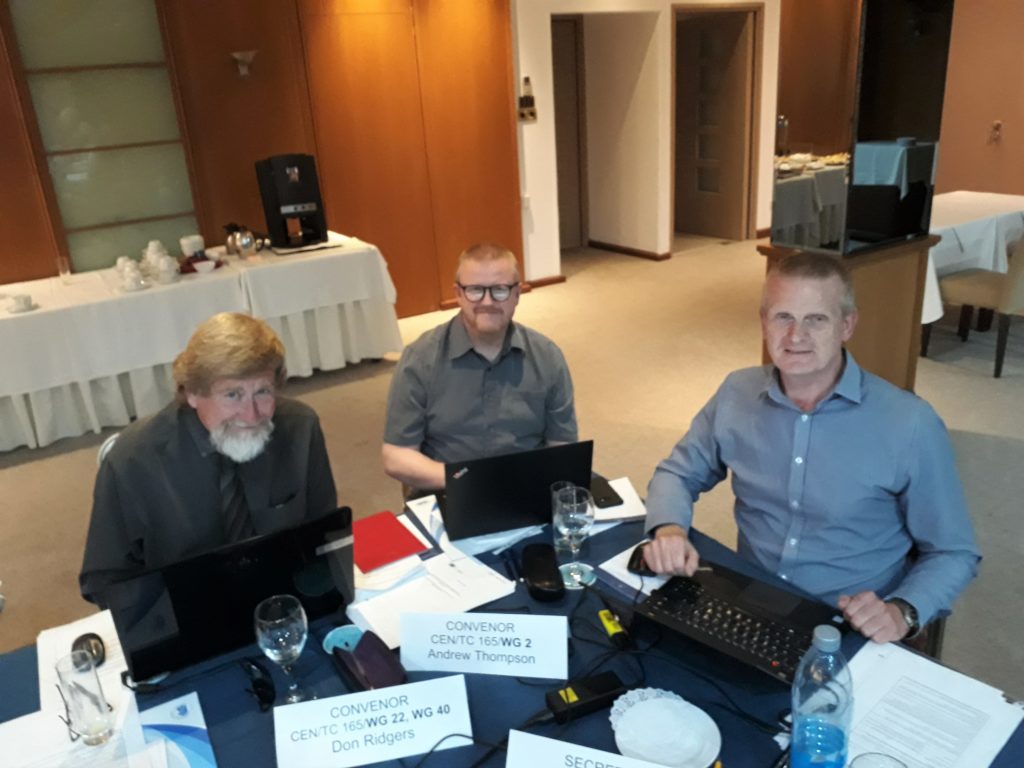 Left to right: Don Ridgers, Andrew Thompson and Paul Wydell
The UK delegation was headed up by Don Ridgers convenor (Chairman) taking the European lead of working groups WG22 Drain and Sewer Systems Outside Buildings covering standards such as EN 752 and WG 40 Wastewater treatment plants >50 population. Andrew Thompson taking the lead in WG 2 Vitrified Clay Pipes. Covering the EN295 series of standards covering the manufacture of vitrified clay pipes. And Paul Wydell the Secretary to WG2.
Andrew and Paul are also members of the UK mirror group working with The British Standards Institute (BSI) to shape standards for clay pipe manufacture, and in turn are nominated by the CPDA to represent the clay pipe industry in the UK ensuring it stays current relevant and producing high quality pipes now and into the future.