Clay drainage: strong in demand, strong in supply claim manufacturers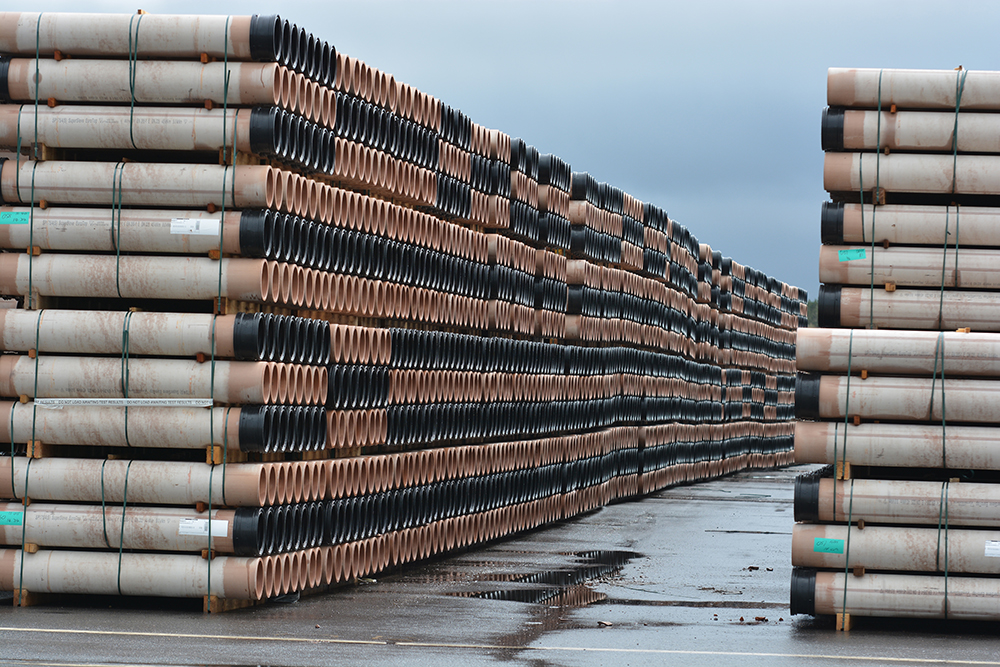 The Construction Leadership Council (CLC) has issued a warning, via a joint statement from John Newcomb, CEO Builders Merchants Federation and Peter Caplehorn, CEO Construction Products Association, co-chairs of CLC Product Availability work group on the 7th April 2021, to the industry that shortages of building products and materials are set to get worse before they get better.
Global supply chains remain under pressure from the ongoing effects of the coronavirus. An extreme cold weather event in Texas this February contributed to the constrained supply of raw materials to segments of the global plastics industry, such as those plastics that are required for below ground drainage. Plus, the temporary blockage of the Suez Canal last month displaced ships and containers from their schedules slowing the delivery of raw materials to manufacturers.
Demand is currently outstripping supply for an increasing list of construction products in the UK and is anticipated to remain so throughout 2021 with housebuilders and contractors undergoing a recovery and major government programmes such as Build Back Better which aims to stimulate short-term economic activity via record investment in broadband, roads, rail and cities, as part of its capital spending plans worth £100 billion next year.
Therefore, the construction industry is warned to expect more shortages, longer lead times and higher prices. If they were not evident enough already.
The members of the Clay Pipe Development Association (CPDA) are being bullish regarding their stocks of clay drainage materials suggesting, contractors and merchants that wish to avoid delays and product shortages could use clay drainage instead of plastics to maintain their output and complete projects on time. The cost of plastics is only going to increase in terms of product cost, supply difficulties and environmental impact.
Clay drainage manufacture and supply is largely shielded from these major global effects due to their in-house short sustainable supply chains. Members own large reserves of raw materials which are quarried locally to their manufacturing sites therefore having a lower vehicle miles C02 content than plastics drainage, converting raw material into product poses no problems for these clay drainage manufacturers. Deliveries continue to be made within their normal lead times of 5 days.
Notes:
Based upon an article regarding product availability published by the Construction Leadership Council 7th April 2021
https://www.constructionleadershipcouncil.co.uk/news/construction-product-availability-statement/
Repeated
https://www.theconstructionindex.co.uk/news/view/product-shortages-set-to-get-worse